AMBITION 2020 Announcements
AMBITION 2020 Announcements
The theme for AMBITION 2020 was evolve, and here are some of the big changes and news we announced to help consultants grow their businesses.

Formula Won
Formula Won is a company-wide effort to improve every aspect of our customer and consultant experience. Inspired by the premier class in auto racing, Formula Won represents our relentless pursuit to win over every customer and consultant by reimagining what we do and how we do it. Ambit joined in this effort in May 2020, and we have been hard at work applying the Formula Won process to both our consultant and customer experiences. Teams have been reviewing, refining and revising how we work with our customers to make them feel supported, assured and worry-free, and make you, our consultants, feel supported, informed and appreciated. Formula Won is driving excellence here at Ambit, and we are deeply grateful for the hard work of our employees to improve customer experience and better serve our consultants with this important program for our brand.

Power Perks
Introduce your customers to the rewards of Power Perks, a feature-rich plan and proven rewards program that lets them earn monthly Reward Dollars that they can use in more than 500,000 ways at national and local retailers, restaurants, entertainment destinations and more. It's a great way to reward your customers just for using something they need every day. The Power Perks plan is launching on September 21 in electric markets in Illinois and Pennsylvania, with additional markets to follow.

All New Customer Verification Process!
At Ambit, we take customer enrollment verification very seriously; however, using Formula Won, we determined we could validate enrollments and dramatically improve the customer's experience. Effective September 21, Ambit will implement an all-new third-party verification (TPV) process for online enrollments. The new process will replace the current inbound/outbound and IVR verification processes for all online enrollments. It will also reduce the time it takes the customer to verify their order by up to 40% in non-Texas markets and 70% in Texas! Please note that some states will still require digital verification and the new TPV will not be used in those markets.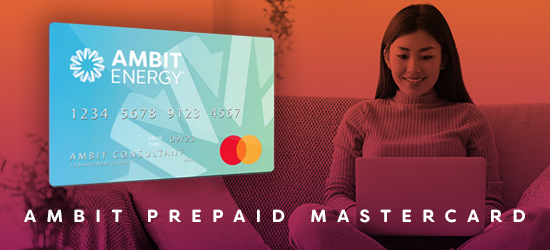 Ambit Prepaid Mastercard
Starting this fall, all consultants can benefit from faster, real time payments using our new Ambit Prepaid Mastercard. This secure, easy-to-use system gives you the flexibility to deposit your funds in your checking account, to a mobile device or using a downloadable app to manage your money. More information will be coming soon on PowerZone.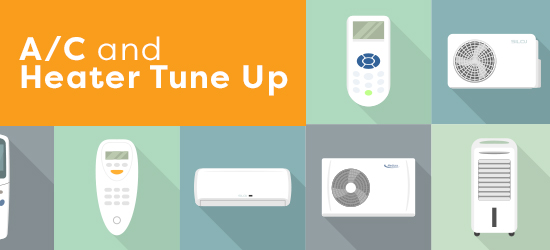 A/C and Heater Tune Up
Starting this fall, consultants in many markets will be able to offer eligible customers who own their own homes a free A/C and heater tune-up — that's a $139 gift just for being an Ambit customer. It's a great way to show them you appreciate their business and to ensure their HVAC systems are working smoothly. More information will be coming soon on PowerZone.

AmbitSuccess Redesign
You work hard, and we want to recognize your accomplishments. That's why we're updating and improving our AmbitSuccess.com website. It will be easier than ever to check out awards, promotions, badges, profiles and other information you need to track your success and that of your peers. Watch for these updates coming soon.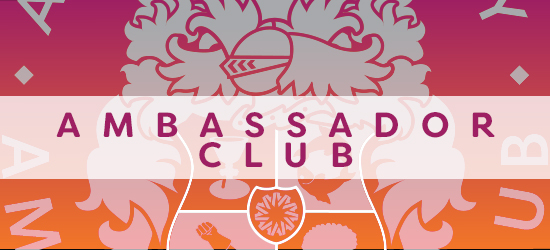 Ambit Ambassador Club
We've announced a new level of recognition for our most accomplished field leaders. Introducing the Ambit Ambassador Club. Members of the Ambassador Club embody the solid foundation on which this company was built. These true servant leaders represent a quality of character and selfless giving that we now recognize with this highest award. It's an honor reserved for those who have given so much to change the lives of so many. They truly are the finest and most respected. The inaugural members of the Ambit Ambassador Club are National Consultants Brian McClure, Philip Eckart and Steve Thompson. Congratulations to these exceptional leaders.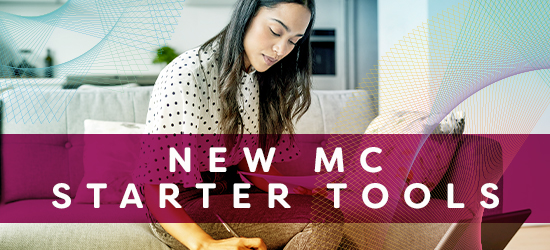 New MC Starter Tools
You can't build a successful business without a firm foundation, and that's just what our new MC Starter Tools are designed to help you do. These four how-to videos take new MCs on the first steps they need to take to start a business, and they're available on Ambit U in both English and Spanish.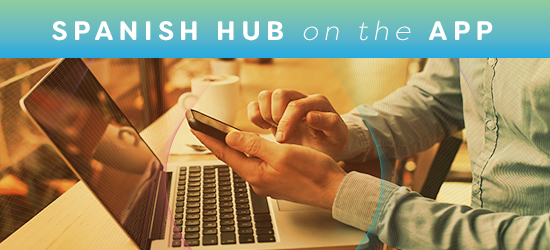 Spanish Hub on the App
Coming soon, the MyAmbitBusiness app will feature a Spanish Hub, including a Spanish Virtual Business Presentation and MC Starter Tools. It's a great portfolio of tools that will help you engage Spanish-speaking customers and potential consultants.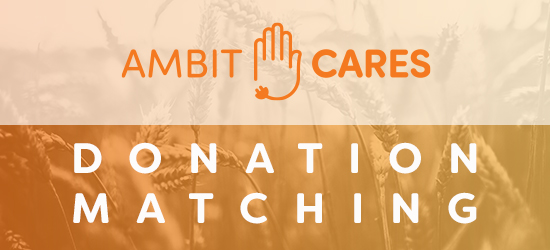 Ambit Cares Donation Matching
At AMBITION 2020, we continued our push to end hunger during national Hunger Action Month with our annual Ambit Cares Donation Matching Campaign. We matched 100% of donations made from September 17 through September 19. Thanks to you, once again, we were able to double our impact on hunger by raising over $32,000 to help feed people in need when they need it the most.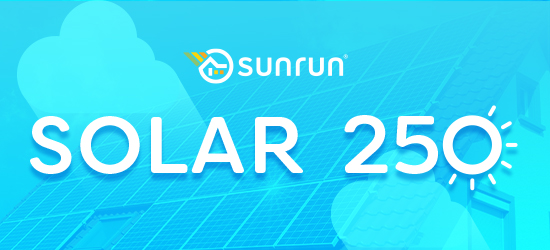 Sunrun Solar 250 Promotion
From September 19 through October 31, Sunrun is rewarding homeowners in all Ambit Energy Sunrun markets with $250 when they sign up for solar energy. That's a shining incentive to evolve to meet the energy needs of the future and a great way to help you sell solar. Learn more on PowerZone.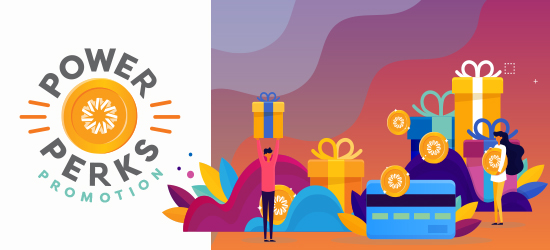 Power Perks Promotion
We're perking things up in Illinois and Pennsylvania with our new Power Perks Promotion. Introduce two new customers to the pluses of our new Power Perks plan, and we'll pay you a bonus, with an additional bonus for each new customer after that. Get the perks from this promotion September 21 through October 30.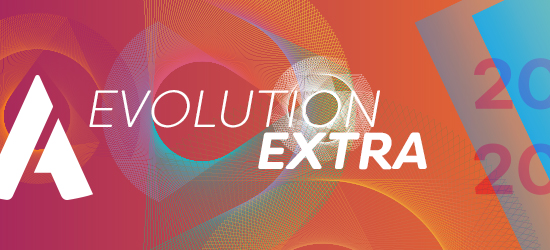 Evolution Extra Promotion
Here's a nice extra for AMBITION attendees – you can now earn up to Triple/Quadruple Bonuses through October 16. And to help you get those big bonuses, we've even made it easier to qualify by reducing the customer point requirements. Download the flyer and get started today.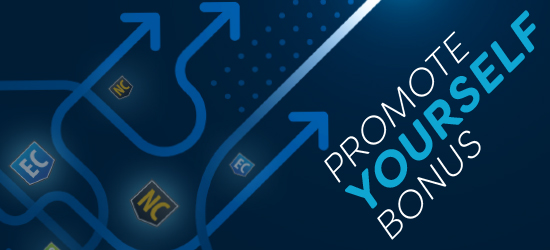 Promote Yourself Bonus
Now, promoting with Ambit is more rewarding than ever. Any AMBITION attendee who promotes to any level by October 30 earns a $500 bonus on top of all the other perks of moving up. Review the flyer now and see for yourself.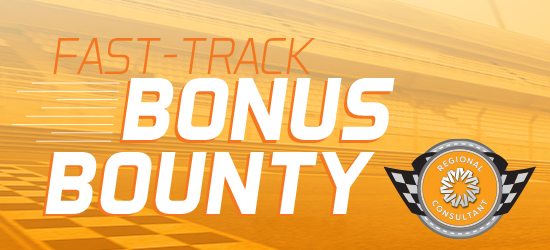 Fast-Track Bonus Bounty
AMBITION attendees who help new MCs fast track to RC are on track for great bonuses. The promoted MC earns an extra $500, and the sponsor and their upline can earn up to $1,000 in bonus payments. New MCs must enroll by October 30. But you need to act fast. Download the flyer and get started because this promo ends October 30.