AMBITION 2020 Awards & Recognition
AMBITION 2020 Awards & Recognition
Recognizing Success at AMBITION
One of the great things about AMBITION is the opportunity to honor the many accomplishments of our amazing consultants and their teams. This year was no exception, as we presented awards to those who have not only achieved great success but have also helped mentor and inspire others to do the same.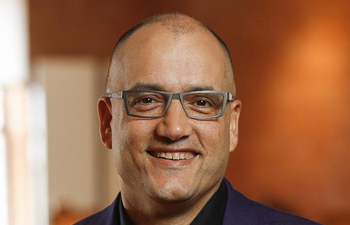 Thompson Leadership Award
Frank Schmaeling
National Consultant Frank Schmaeling is known for bridging and transcending team boundaries, and his trainings are recognized nationally for their high levels of thoroughness, enthusiasm and attention to detail. He has impacted thousands of consultants over the years and continues to make a difference in the lives of others. He's already earned the prestigious Impact Award and this year he adds the Thompson Leadership Award to his impressive list of accomplishments.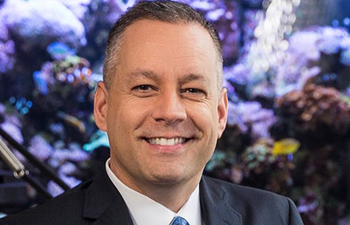 Impact Award
Doug Parker
When the COVID-19 pandemic struck, Ambit leaders had to find a way to respond. And no one was more innovative or had a bigger impact than National Consultant Doug Parker. He organized Facebook events and trainings, took advantage of technology like Zoom and generously loaned his platform to others so they could use it for their own trainings and presentations. He even partnered with NC Chris Atkinson to create Ambit's Got Talent, helping keep morale high. Doug is a truly deserving winner of this important award.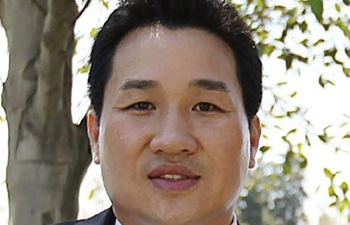 Ronny Kirkland Perseverance Award
Robert Chang
"Never give up." That's the theme of the Ronny Kirkland Perseverance Award, and it might well serve at National Consultant Robert Chang's personal motto. He started on the West Coast, then moved to the East Coast to pursue his business. And when Ambit expanded into Canada, he saw even more opportunity for growth. He now has the largest organization in the Canada market, showing the true value of persistence and hard work.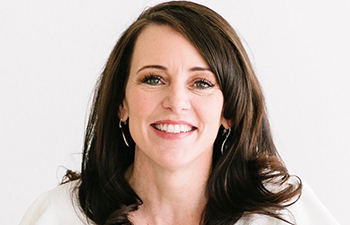 Crystal Sphere Award
Holly Martin
To continue to pursue her dreams, Executive Consultant Holly Martin moved her business and her daughters from Illinois to Texas. Her "can-do" attitude and willingness to take risks has helped her build a successful national network of consultants, and she continues to expand her sphere of influence through hard work and setting an example of excellence for others to follow.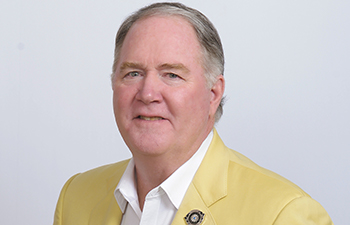 Pacesetter Award
Alan Johnston
Over the past decade, Executive Consultant "Coach" Alan Johnston has brought the same dedication and enthusiasm he used to train and condition young athletes to educating consultants. He's known for coaching the fundamentals and leading by example, and his willingness to work with anyone who's willing to put in the effort to succeed has made him a mentor to consultants both inside and outside his network. It's this track record of helping and inspiring others that has made him the first-ever four-time winner of the Pacesetter Award.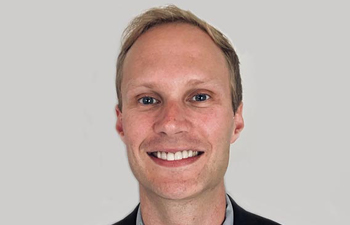 Horizon Award
Jon Drew
When he thought Ambit was about to enter his home market, National Consultant Jon Drew enrolled, hoping to get a head start. But Ambit never came into his state. Rather than giving up, he expanded his horizons, using social media and other innovative methods to reach out to potential customers and consultants across the country. Today, Jon not only continues to build his business that way, he trains others on how to use social media to make the most of the Opportunity.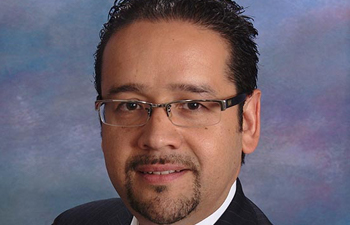 Ambit Choice Award
Victor Fontaine
The winner of the Ambit Choice Award is chosen by their fellow consultants for exemplifying the spirit of Ambit — demonstrating teamwork, a positive attitude, a commitment to excellence and a passion for service. Congratulations to this year's winner, Executive Consultant Victor Fontaine.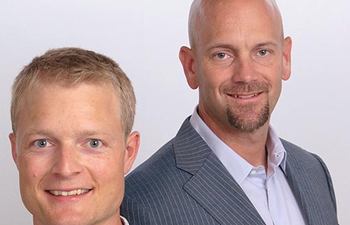 Number One Income Earner Award
Shawn Cornett and Damien Pechacek
We are proud to recognize our dynamic duo of National Consultants Shawn Cornett and Damien Pechacek as our Number One Income Earners for 2020.
Pure Energy Award
The Field Development Team created the Pure Energy Award to honor consultants who have gone above and beyond within their team and epitomized genuine passion — the pure energy that drives our business. This year's recipients are:
NC Hannia Narvaez
EC Ana Bonilla
EC Lupita Flores
ECs Kym and Jeff Gable
ECs Elizabeth Jimenez and Jose Leon
ECs Erica and Gibson Luuga
EC Johanna Nolasco
EC Jamaul Riley
ECs Lance and Jessica Wren
SC Courtney Dowdy
SCs Jeremy and Mioshi Hennesy
SC Terrence Leung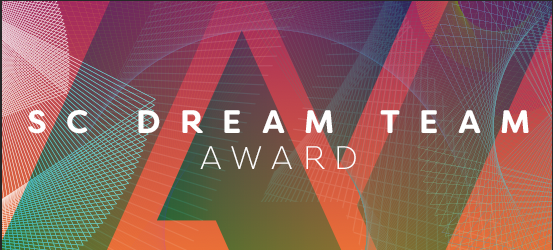 SC Dream Team Award
The SC Dream Team recognizes those Senior Consultants who have the energy, drive and work ethic to be the next great Ambit leaders. Nominated by our Executive and National Consultants, the winners were selected based on total votes and inspiring stories of teamwork and success. They are:
SCs Jeronimo and Cristina Aguilera
SC Aldridge Jack
SC Irene Rosales
SC Monika Swiderski
SC Derrick White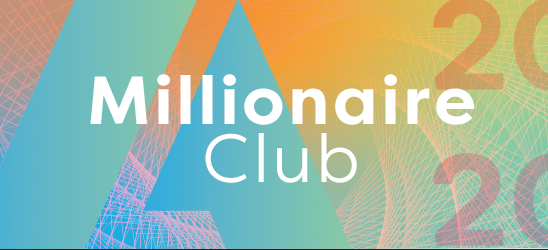 Millionaire Club
$1 Million
The number of consultants achieving exceptional levels of success continues to grow. This year, Ambit welcomed five new members to the Millionaire Club:
NC Doug Parker
EC Jarrad Abshire
EC Ignacio Jasso
ECs Raphael and Nancy Martinez
---
$5 Million
Each year, our Ambit consultants continue to impress by reaching new levels of success. This year, we added new members to the $5 Million Club:
NCs Shawn Cornett and Damien Pechacek
Fall 2020 Five-Star Winners
We are excited and honored to recognize our Fall 2020 Five-Star Club honorees and look forward to celebrating with them soon. Our hardworking winners are:
NCs Thien and Jill Bui
NC Robert Chang
NCs Shawn Cornett and Damien Pechacek
NC Jon Drew
NC Jake Hughes
NC Doug Parker
EC Jarrad Abshire
EC Abel A. Alaniz
EC Juan Baruch Bautista
EC Tiffany Bell
ECs Angel and Ashley Carias
EC Idalia Castelan
EC Chan Feng
ECs Marivel and Rene Figueroa
EC Anthony Furniss
ECs Grace and Michael Gleason
ECs Chester and Bethany Heather
ECs Elizabeth Jimenez and Jose Leon
ECs Michael and Ali Ligon
EC Blake Logan
EC Libby Porges
EC Marcia Santos
EC Crystal Wilson
EC Cindeli Wong
ECs Tianxia Yang and Wai Chan
SC Schirlei De Souza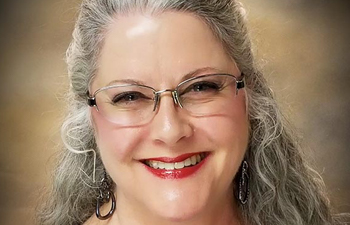 Ambit Cares Achievement Award
Stephani Spruill
Our first repeat winner of the Ambit Cares Achievement Award, Executive Consultant Stephani Spruill worked to overcome the challenges of the COVID-19 pandemic by using emails, social media and coordinating pickup and drop offs to continue to deliver desperately needed food to help those in need. Her innovation and commitment truly reflect the spirit of Ambit Cares.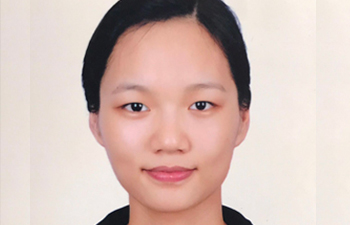 Solar Service Award
Jingjing Xu
Over the past year, National Consultant Jingjing Xu has become a true evangelist for the power of solar to both meet the needs of customers and build a successful business. Her tireless efforts and success are proof that solar energy from Ambit and Sunrun is good for the environment, good for customers and good business.